5 tips for safe pumpkin carving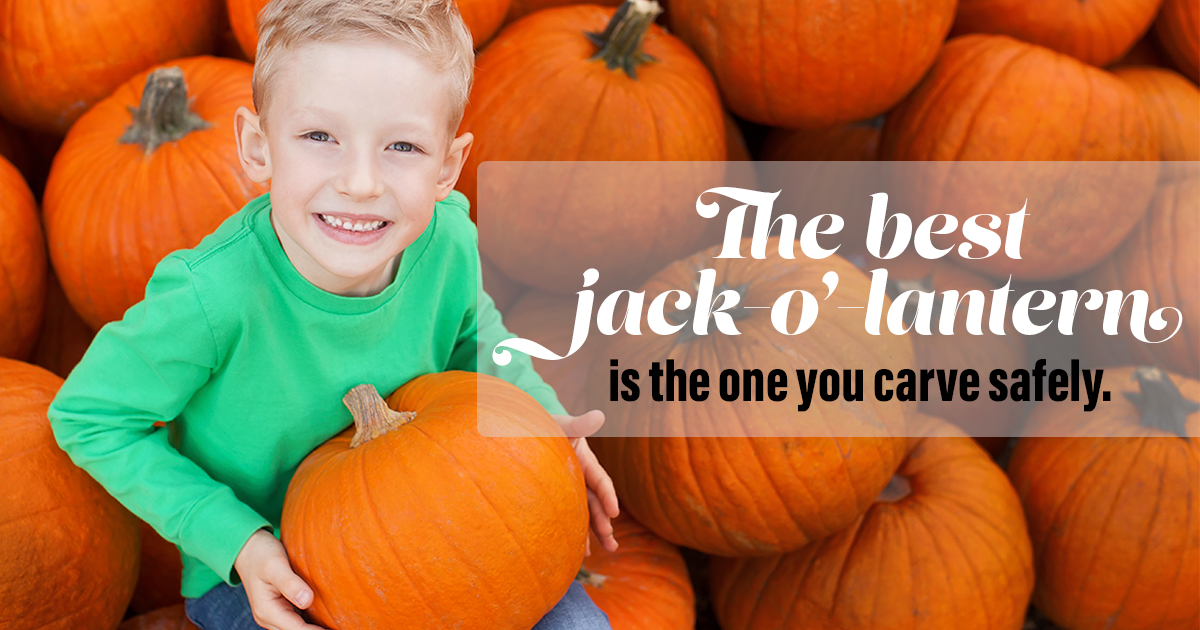 Oct. 20, 2018—No matter how you cut it, turning plump pumpkins into spooky- or goofy-faced jack-o'-lanterns is scary-good fun. But if you're not careful with your creation, things can go wrong. Badly wrong.
Year after year, pumpkin-carving accidents result in severe hand or finger injuries, the American Society for Surgery of the Hand (ASSH) cautions. So before you carve into a gourd, check out this advice from ASSH and the American Academy of Orthopaedic Surgeons:
Choose a well-lit area for your carving, such as a kitchen table covered with towels or old newspapers. That way you can safely see what you're doing.
Keep everything clean and dry. If your hands, tabletop or carving knife are damp or covered in slick pumpkin pulp, it's easier to lose your grip, which could cause the knife to slip.
Do the carving for the kiddos. Children can help in other fun (and safer) ways, such as drawing a face on the pumpkin for you to cut out, decorating the gourd with nontoxic paint or scooping out the innards and collecting the seeds for roasting. Yum! If you let your older child or teen use carving tools, be sure to carefully supervise them.
Use proper technique. Always carve away from your body, never toward it.
Consider a pumpkin-carving kit. Most kits include a carving saw that may be safer than a knife. The reason? These tools are less likely to get stuck in the thick pumpkin rind. People often get hurt when the knife they're using gets stuck and then they yank it out. And even if you do cut yourself with a pumpkin-carving tool, the injury is less likely to be severe, because their serrated edges aren't overly sharp. Bonus: Some pumpkin-carving kits come with handy scooping tools and fun stencils.
More pro-safety Halloween hints