Breathe your way through anxiety and stress
When worries come your way, a simple technique called "box breathing" may help you relax and de-stress. It helps to find a quiet place to sit. But you can do this anywhere, whenever you need it.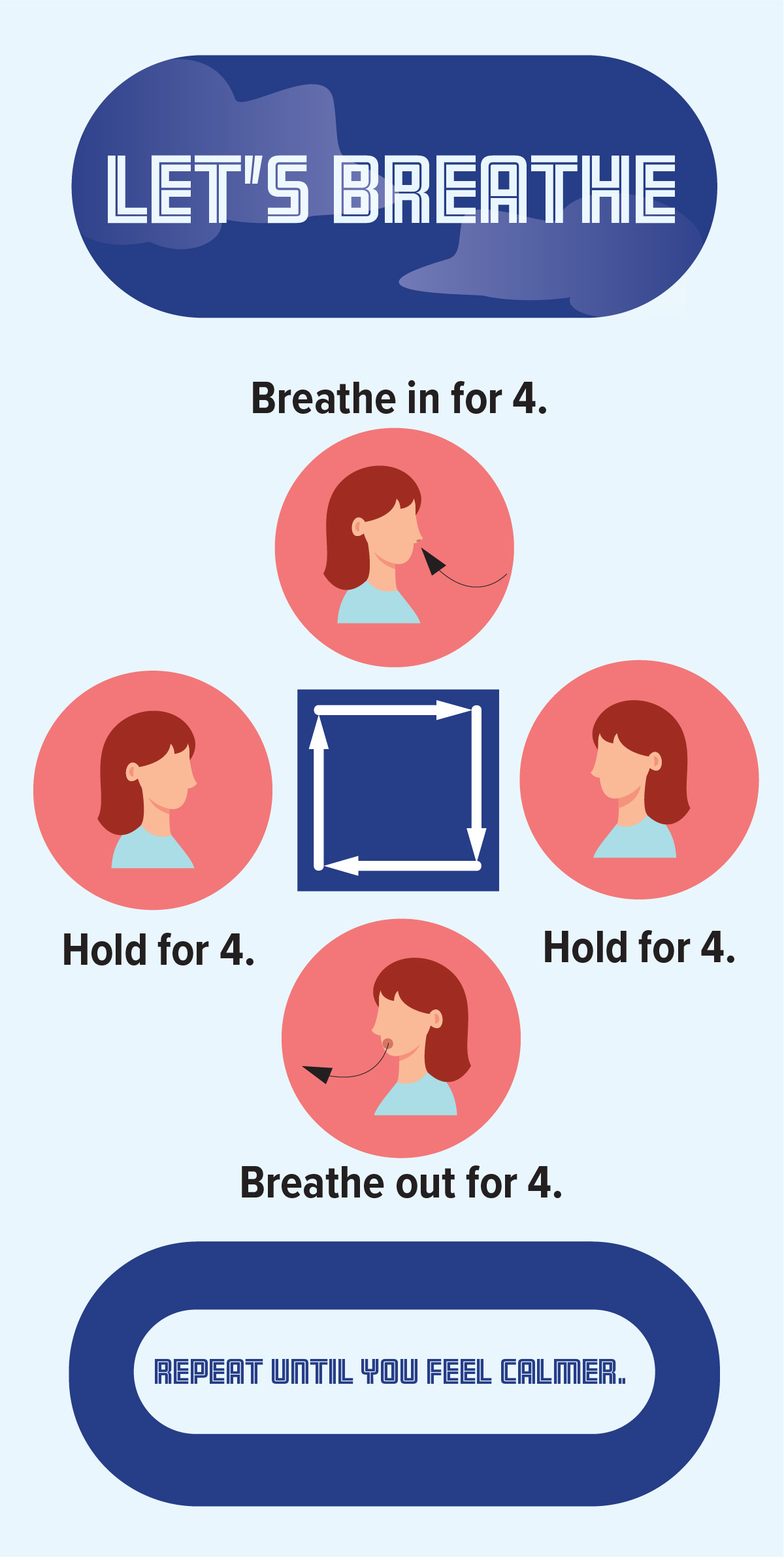 Want more simple ways to beat stress? Take this quick quiz for helpful tips.
Reviewed 9/27/2022
Sources