More comfortable mammograms
By John Berggren
Many women cite pain or discomfort associated with mammograms as a reason why they don't receive annual screenings. Salina Regional Health Center's Outpatient Imaging and Breast Diagnostic Center along with COMCARE Imaging are easing these anxieties with new technology.
How it works
The SmartCurve breast stabilization system uses a curved compression paddle that mirrors the shape of a woman's breast to reduce pinching and allow a better distribution of compression during an exam. The technology can be used by a vast majority of women, with the exception of those with very large or very small breasts or certain types of implants.
SmartCurve, coupled with the accuracy of the 3-D technology that was already available at Salina Regional and COMCARE for several years, allows women local access to some of the latest screening tools to catch breast cancer early, in its most treatable stages.
"We've entered a new era for mammography," says Pam Davis, MD, a Salina radiologist. "With 3-D, we're able to find more breast cancers earlier in more women. Now SmartCurve is a welcome addition for those who say mammograms are so painful.
"We really want to eradicate all breast cancers like we have with uterine cancer and Pap smears."
A pleasant surprise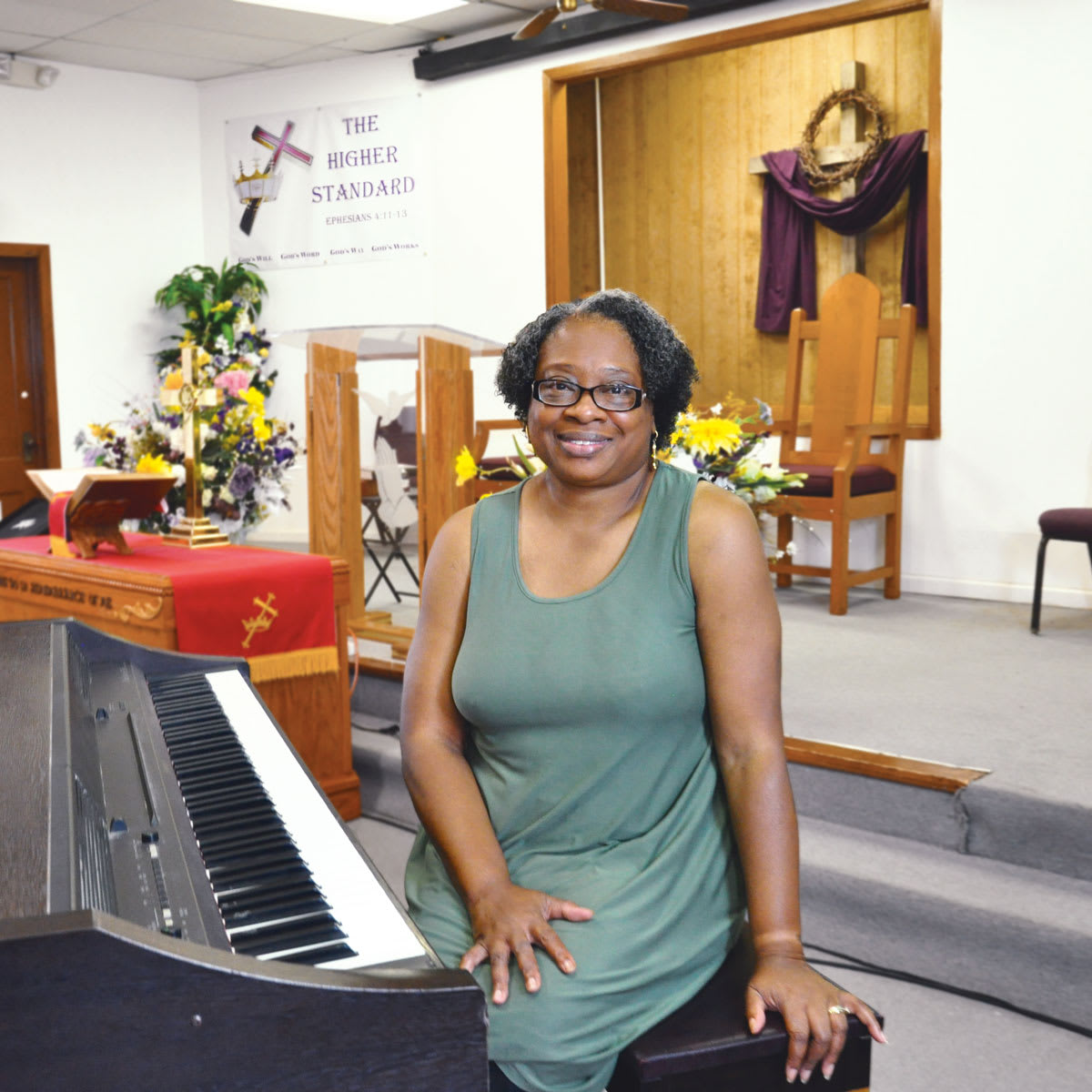 Ramona Malone, a musical minister at her church, has been getting mammograms for more than 20 years.
Ramona Malone, 61, of Salina, figures she's gotten a mammogram nearly every year since she turned 40.
"I try to be a good steward to my health and follow doctors' orders," says Malone, who has a passion for working with youth and serves as a musical minister at her church. "I do self breast exams, Pap smears and go in for doctors' visits. I've never been nervous for a mammogram. You just kind of get your mind ready for it."
She wasn't aware of the addition of the SmartCurve technology until her technologist was preparing her for her latest exam. The difference was easily recognizable.
"It was absolutely amazing," Malone says. "I immediately went home and called three of my friends to tell them about it.
"You know the old saying that you can't put a round peg in a square hole? That applies here. The curve of the paddle really makes a big difference."
With a sister who battled breast cancer, Malone plans to stay committed to screening for the disease—just more comfortably, going forward.
Starting early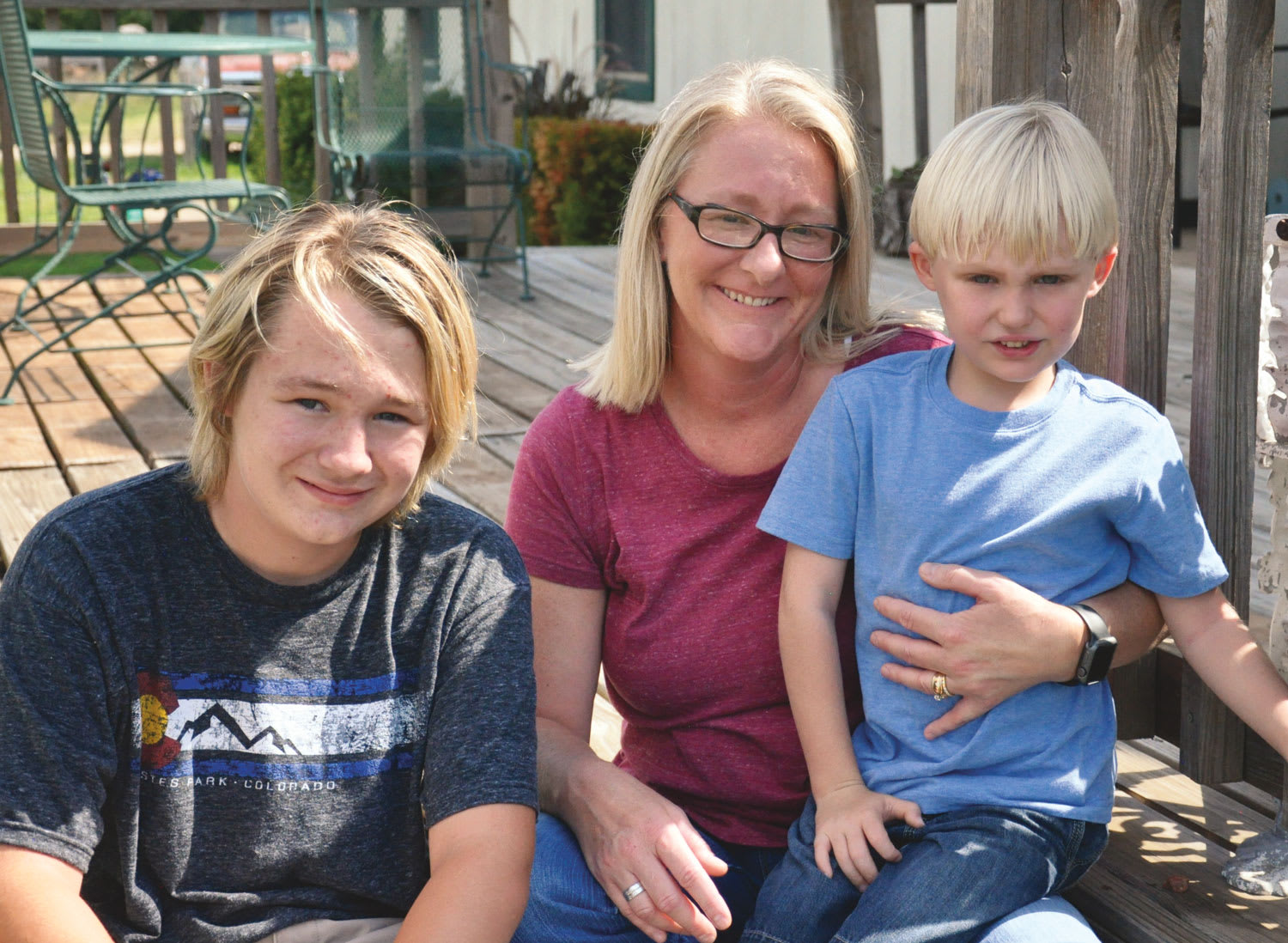 Haley Lindenmuth, a busy mom to sons Hunter and Brody, started getting mammograms at age 36 due to a family history of breast cancer.
Haley Lindenmuth, of Salina, is only 42, but she's already had six mammograms. Her doctor recommended she start screening early because her mother battled breast cancer and there were other family ties to the disease in previous generations. Happily, Lindenmuth's mom was successfully treated and has been cancer-free for 14 years.
No matter how busy life gets as a mom with two boys of her own, Lindenmuth expects to remain vigilant and screen for breast cancer for many years to come.
She also was unaware of the new SmartCurve technology when she went in for her last mammogram.
"I noticed less tugging and it didn't hurt," Lindenmuth says. "This is wonderful. It's way more comfortable and it didn't hurt. My mom went in after I did for her annual mammogram and said the same thing."
Categories: Breast cancer, Women's health
Schedule your SmartCurve mammogram today!
Call Salina Regional's Outpatient Imaging and Breast Diagnostic Center at 785-452-4999 or call COMCARE on Ohio Street at 785-452-3277.
SmartCurve improves comfort in 93% of patients.
97% of patients recommend facilities that use a SmartCurve system.
Find out more at smartcurvesystem.com.